birds photography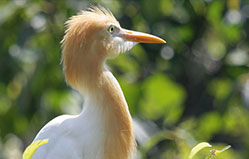 Patience, patience and more patience! That is the key word in any kind of wildlife photography, especially that of birds, which tend to be both quick and seasonal. Birds are much quicker than we can possible ever be and very sensitive to movements. Even the slightest movement of the photographer could result in a missed shot.
Birds tend to be habitual creatures, so taking the time to observe them over a period of time can prove useful. I have sat hours together observing the habits of various birds, waiting for the perfect shot. Using a telephoto zoom lens can capture some of the most amazing shots, especially action shots of the birds in flight.
Being an area of key interest to me, I have travelled to bird sanctuaries such as Ranganthittu (near Mysore), Wayanadu, hill stations like Ooty, Kodaikanal etc, where I have captured some of my best bird shots. I hope to explore many more bird sanctuaries in the near future.
other photographic services