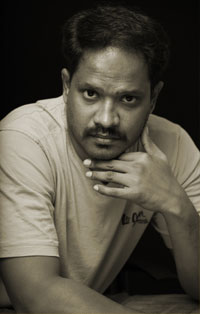 about me
It all started when I was in class six, where I would be sitting and scribbling on paper in the last bench under the books, lost in my own world. Soon that translated into painting and my interest in arts continued to grow. This then helped me enter advertising, a field which I grew to enjoy for many years.
My continued interest for visual arts soon opened a new door – photography. To visualize... to create... to capture and reproduce ideas... yet another medium to experiment with.
Be it corporate photography for many business houses, advertising agencies, fashion photography, I am happiest viewing the world through my Canon lens! I have ventured on many personal photography expeditions to pursue my interest in nature and wildlife photography.
My interest in art grows every day, reaching out for newer forms, styles and techniques. When I look back it is more than a decade since I entered this wonderful world of photography, although it still feels like the first day!
My latest interest, which I have been working on for the past few years, is corporate film production and video productions. This is yet another medium of expression which I am exploring with.
I believe the journey has begun... long way to go!
other photographic services